Oriama Ruth (PhD Student at BETA), laureate of The World Bank Group (WGB) Africa Fellowship Program 2020
01 février 2021
Tweet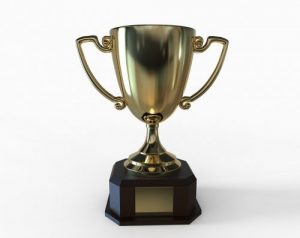 The World Bank Group (WBG) Africa Fellowship Program targets young, talented African nationals who are completing or have recently completed their PhD in an area relevant to the World Bank's work. Since its inception, the fellowship program has been very successful, building a strong pipeline of young African talent interested in a career in development, international institutions, African governments, think tanks, and academia. The program offers chosen fellows a six-month assignment at World Bank Group (WBG) offices in Washington D.C. or in country offices to gain hands-on experience in the operations of the WBG. This includes knowledge generation and dissemination, design of global and country policies, and the building of institutions to achieve inclusive growth in developing countries.
While benefitting from research and innovation in multiple sectors, fellows also work on research, economic policy, technical assistance, and lending operations that contribute to the World Bank's goal of eliminating poverty and increasing shared prosperity. Through the fellowship, the World Bank Group aims to build the capacity of the next generation of African change makers in development research, policymaking and promote the goals of reducing poverty in the region.
The WBG Africa Fellows have proven to be valuable resources for their hiring units. They contribute to the work program of their respective units and to the World Bank's mission. In the process, they :
Gain a better understanding of the World Bank Group's mission and operations
Access quality data for their research work
Interact with seasoned experts in the field of development
Contribute to the World Bank Group's mission
Ms Oriama's Fellowship position is located within the Governance unit covering East Africa (EAEG1), with the Eastern and Southern Africa Region of the World Bank. The unit provides a wide range of governance and institutional support to client countries, including public financial management, governance for public service delivery, judicial reform, decentralization, and transparency and accountability. She will perform tasks in several countries within the region, and cover a range of analytic work and support to client lending operations, including :
Contribution to the Human Capital Diagnostic in Kenya, with focus on governance and institutional constraints to health and nutrition services and outcomes at national and county levels.
Contribution to an assessment of public sector modernization through innovation and technology (GovTech) at county levels in Kenya, including design of a citizen survey for demand for e-services, and assessment of technology to support citizen engagement.
Contribution to analytic work for strengthened public service delivery in countries such as Ethiopia and Zimbabwe.
Contribution to operations regarding strengthening governance and institutions to deliver services in health and other sectors, in countries such as Zambia and Rwanda.
Ms Oriama is currently a third-year student, writing her thesis on "Innovation-triggered transformation towards a knowledge-based health bioeconomy in Kenya', under the supervision of Prof Thierry Burger-Helmchen (Bureau d'Economie Théorique et Appliquée BETA-Université de Strasbourg, France) and Prof Robert Mudida (Strathmore University Institute of Public Policy and Governance (SIPPG), Kenya).