TEDxStrasUni Conference "Connect the Dots, Weave the Future"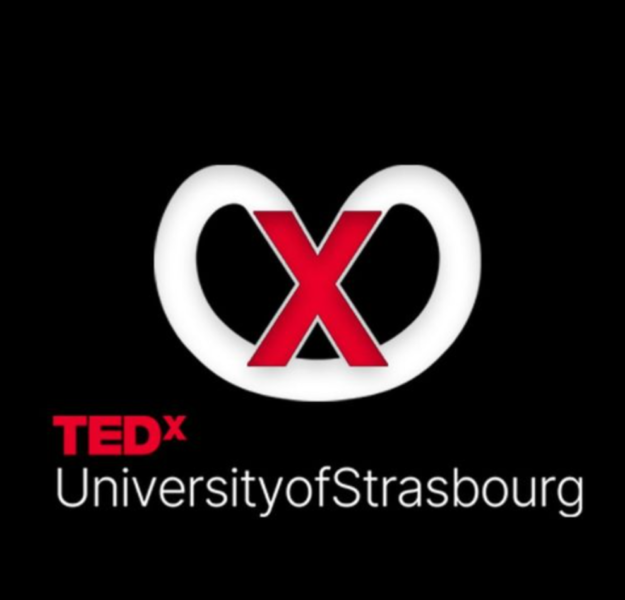 Event details :
Evènement TEDx sous licence internationale officielle organisé par des étudiants de l'Université de Strasbourg.
Son thème, axé sur l'innovation est " Connect the dots, Weave the Future " et vise à mettre en valeur des ingénieurs, professeurs et entrepreneurs qui nous exposerons leur vision de la construction de notre avenir individuel et collectif comme une série de points à relier patiemment.
La conférence, ouverte au public, accueille :
Anastasia Feuerstein, Directrice de l'École Internationale de Tunon, Auteure, Conférencière
Cédric Bischetti, Entrepreneur-Explorateur de la conscience et de l'impact. Coach, consultant, conférencier. Fondateur de l'ONG Makers For Change
Fabienne Verdureau, Neuropsychologue, Formatrice en gériatrie, Orthophoniste. Cheffe de projet Innovation Psychosociale en création, mise en œuvre et suivi de projets innovants dans les activités psychosociales et thérapeutiques au sein de l'Association MEMOIRE & SANTE.
Inès Mtir, Ingénieure Énergétique et Environnement, Fondatrice d'INOVS, Co-fondatrice et responsable du pôle énergétique et environnement du Master Ingénierie de Sorbonne Université, Professeur à EPITA
Mohamed Nassiri, Professeur agrégé de mathématiques, Formateur Académique, Activiste en faveur de l'égalité de genre dans les sciences
Stephano Bianchini, Docteur en Économie Quantitative, chercheur en économie des Sciences & de l'Innovation au BETA, spécialisé en Machine Learning, Intelligence Artificielle et modélisation micro-économique
More info: https://www.ted.com/tedx/events/52510
In the spirit of ideas worth spreading, TEDx is a program of local, self-organized events that bring people together to share a TED-like experience. At a TEDx event, TEDTalks video and live speakers combine to spark deep discussion and connection in a small group.