Postdoctoral fellowship – Exploring the benefits of the hydrogen technology for the automobile industry / behavioral study
16 November 2022
Tweet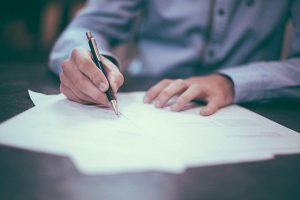 DESCRIPTION
The post-doc researcher will be mainly hosted by the BETA lab (also part time in PErSEUs and LRGP), that is the biggest Lab of the North-East of the France with researchers in Economics (and Management) as part of the LUE program.
The expected work consists in conducting a behavioral study about energy transition and transport sector by exploring the benefits of the hydrogen technology for the automobile industry. More in details, the project consists in assessing the drivers of the supply of alternatives vehicles by the automobile industry and especially the FCEV (Fuel Cell)/Hydrogen vehicles ones.
The post-doc will be supervised by economists (BETA lab; O. Damette, A. Kirakozian as supervisors) but also psychologists (PErSEUs lab, MF. Agnoletti as supervisor) and energy engineers from LRGP lab. The study will be conducted with the close partnership of the HY2CAR project (lead by C. Bonnet; http://green.univ-lorraine.fr/en/node/553), especially about the data collection.
Keywords: energy transition, hydrogen, alternative vehicles, transport industry, behavioral economics, social perception
TERMS AND TENURE
This two-year position will be based at the BETA, Baron Louis Street, https://g.page/MSHLorraine?share.
20 months is expected. In all cases, the duration can not exceed 24 months.
The target start date for the position is 1st January 2023, with some flexibility on the exact start date.
HOW TO APPLY
Applicants are requested to submit the following materials:
• A cover letter applying for the position
• Full CV and list of publications
• Academic transcripts (unofficial versions are fine)
Deadline for application is 30th November, 2022. Applicants will be interviewed by an Ad Hoc Commission by 15th December, 2022 for an expected start on January or February 2023.
Applications are only accepted through email. All document must be sent to [Olivier.Damette@univ-lorraine.fr]